Gymnastics
for Young Children
Our preschool classes begin with young children (18 months and older) who are crawling, rolling, scooting and more in our "Jolly Jumpers" classes. Once a child turns 3, they are in a class independently.  We offer 3-year-old classes, 4-year-old Step 1 & Step 2 classes, as well as 5/6-year-old classes Step 1 and Step 2.  Step 1 is beginner or entry level.  When certain requirements are achieved, your child moves to Step 2. All of the above classes focus on teaching motor skills, hand/eye coordination, as well as listening skills in a fun environment.  They will start learning the basics of gymnastics on vault, bars, beam, floor and trampoline.
Class Tuition
Jolly Jumpers Class-$65/mthly.
3 & 4 Yr. Old Class-$75/mthly.
5 Yrs. & Older Class-$85/mthly.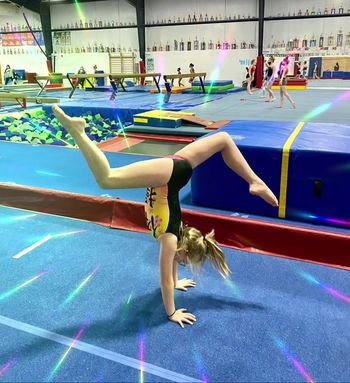 Children ages 7 and older will have fun participating in one of our 6 (six) levels of classes, based on their strength, ability and flexibility, along with any previous gymnastics experience. Each four-week session the children will be able to work on vault, bars, beam, floor and trampoline. The levels include Red (Beginning or Entry Level), Orange (Level 2), Yellow (Level 3), Green (Level 4), Blue (Level 5) and Purple (Level 6) Each different level has specifications that your child must meet before he/she moves ahead to the next level.
is included in our Young Athletes Program. These classes are for children ages 7 and older.  The beginner classes start with fundamentals of a round-off and a back handspring, while our intermediate classes work on mastering those skills without a spotter.  Advance classes are available to students ready to work back tucks, back layouts, and full twists.  This is great for cheering, diving or those who simply want to flip!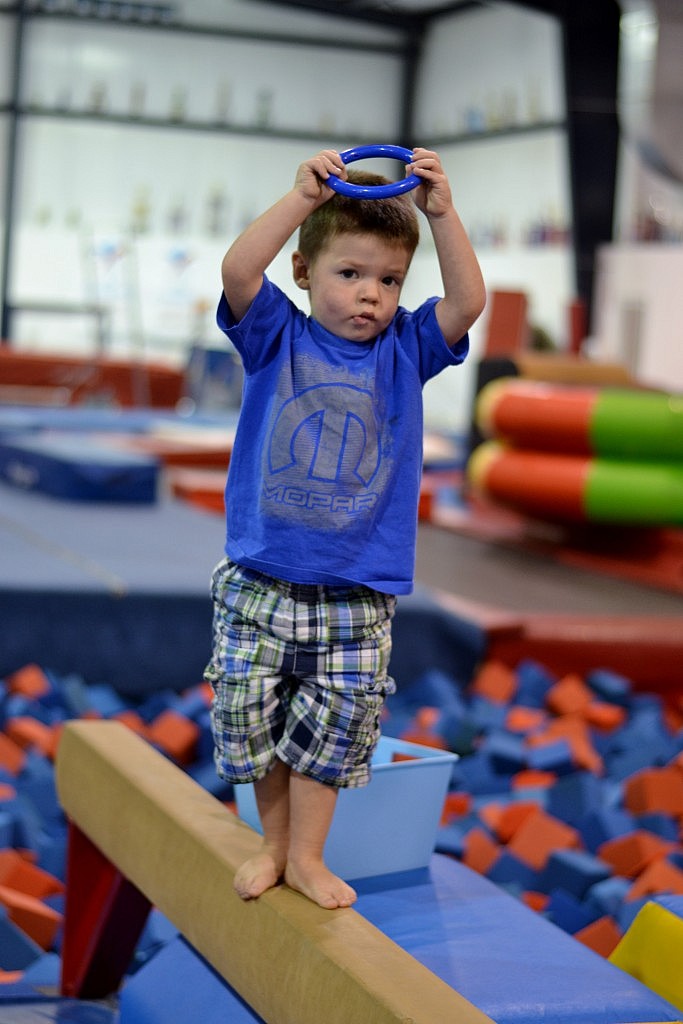 This program is for boys ages six and older. Our program focuses on learning gymnastics fundamentals in a safe and fun environment. Boys of all ages and abilities can feel comfortable and excel in our program. Each 8-week session, the boys will be able to work on floor, vault, bars, and trampoline.