Competitive Gymnastics Team
We are proud of our Level 4 Katie Vokes, who scored 37.9 and took 1ST PLACE in the State Meet. Her scores were: BEAM – 9.7 (2nd Place) BARS – 9.456 (4th Place) FLOOR – 9.525 (2nd Place) VAULT – 9.2 (5th Place)
Tamira had a great meet on Saturday, where she captured the All-Around State Championship for Level 9. She received a 1st Place on Floor, 2nd Place on Vault, Bars & Beam. Tamira will move on to Regionals and we wish her nothing but the BEST OF LUCK!!!
We are so proud of Khadaira Huskins for her Level 2 Bars Score of 9.8! Way to go Khadaira!
Our program prepares talented young gymnasts for competition conducted on behalf of USAG. The minimum age for competition is 4 years old. Our awesome facility and knowledgeable coach staff make it possible to help every participant achieve their goals from Junior Olympics through Elite. If you are interested in joining TEAM GU, please contact Coach & Owner, Kelly Doyle at [email protected].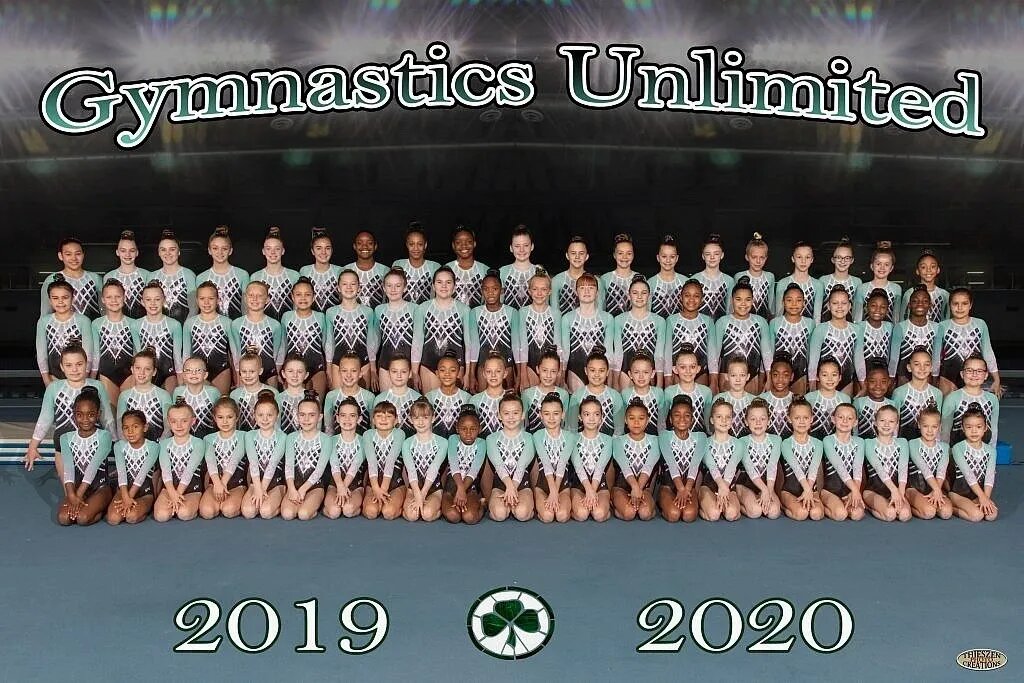 benefits of being in competitive gymnastics
Increased strength, flexibility and coordination

Overall body fitness and weight control

Time management

Setting and achieving goals

Developing physical, mental and emotional control

Foundation for leadership skills and good work ethics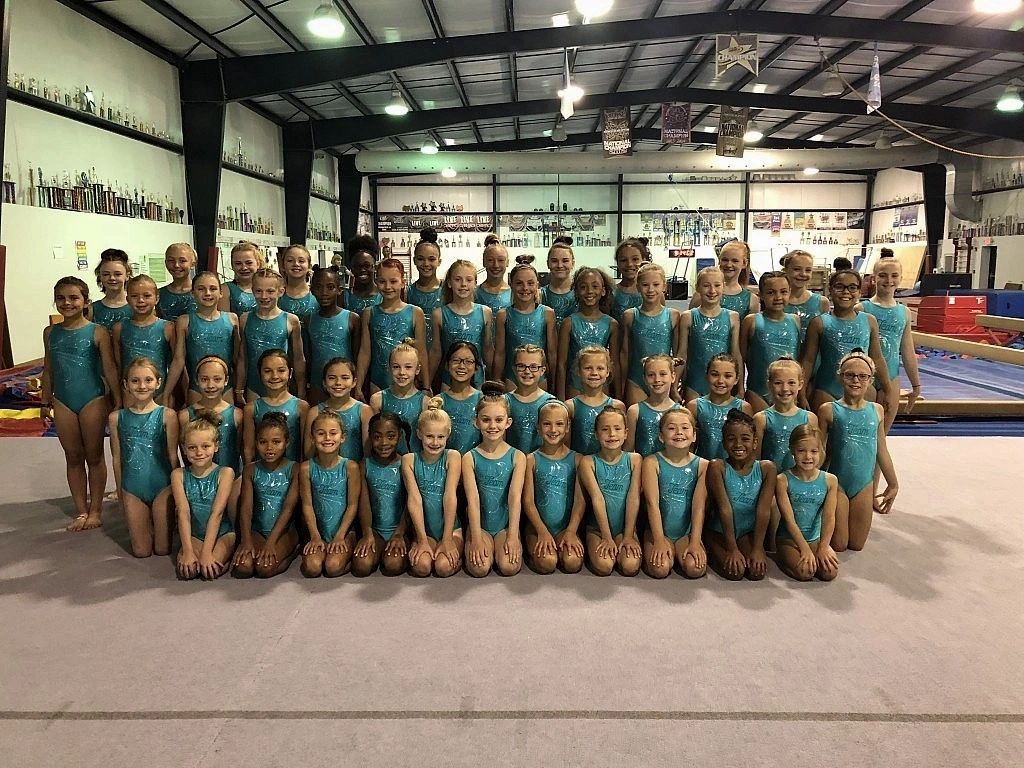 levels & competitive gymnastics
Woman's gymnastics is comprised of four events:  Vault, Uneven Bars, Balance Beam and Floor Exercise.  That is the Olympic Order and the one that we follow.
Now you know if your daughter starts her competition on bars, her next events will be beam, then floor and she will end on vault.  The next time you see gymnastics on tv, pay attention.
At a meet your daughter will be given a score on each event and at the conclusion of the meet you add them all up to get her "All-Around" (AA) score.
Awards are given at the conclusion of the meet to the highest scores on each event and the All-Around.
Training Team
This is for our little ones that show potential to become a competitive athlete.  They practice once a week for 1.5 hours.  The Lead Coach for this level is KAYTLIN FEE.
Compulsory Levels (Everyone does the same routine at each level)
Level 2 (ages 5-9) They practice 6 hours a week and the Lead Coach is DEANN JACKSON
Level 3 (ages 7-10) They practice 9 hours a week and the Lead Coach is JILL FEE
Level 4/5 (ages 8-12) They practice 12 hours a week and the Lead Coach is KATIE MARTINELLE
Optionals (Upper levels and different routines)
Levels 6-10 (ages 9-18) They practice 12 hours a week and the Lead Coaches are Dave Gibson (Co-Team Director) and Mandy German.
Xcel Program (All ages with different abilities and few hours of practice per week)
Dana Williams is the program director for all xcels and her coaching staff consists of Christy Grocox and Faith Land
Silver - This is one of the entry levels. Silvers practice 8 hours per week
Gold - This level is one step up for the intermediate athletes.  Golds practice 10 hours per week
Platinum - This is for the more seasoned gymnast performing more difficult skills.  The Platinums practice 10 hours per week.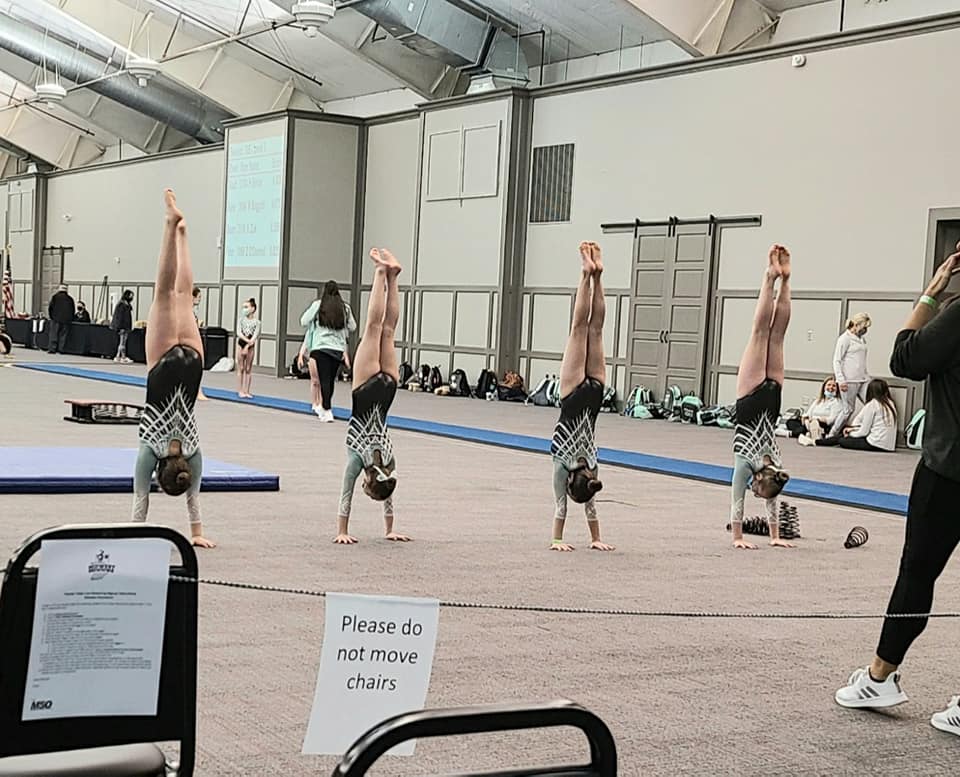 Founded in 1996 by Kelly Doyle Day, our owner and team coach, we are one of the oldest and trusted gymnasiums in the East Side of Indianapolis.
We are currently serving students residing in the East Side of Indianapolis, Warren Township, New Palestine, and Franklin township. From training areas to fun foam pits, we have everything that a child would love.