TURNING EMERGY INTO AMBITION…
One Awesome Kid At A Time.
This program combines obstacle course training, gymnastics, martial arts, and freestyle movement with the freedom for kids to progress and learn. Here at Gymnastics Unlimited, we offer BABY NINJAS classes (Ages: Walkers – 3 yr. old), LIL' NINJAS (Ages: 3-5) and NINJA TRAINING (Ages:  4 ½ -11).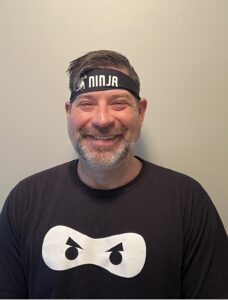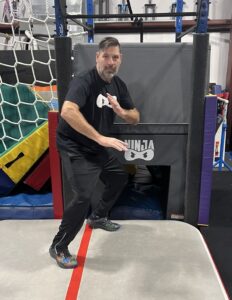 Meet Our
NinjaZone Director
Our amazing NINJAZONE program is run by Moshun Scott aka MOMO (NINJAZONE Program Director) and if your child is interested in improving their focus, work-ethic, self-responsibility, strength, coordination and total body awareness, then you need to call and set up your FREE TRIAL today!